CLICK CLOCK RAMADHAN
15 MAY - 14 JUNE 2018
Throughout Ramadan this year, you can experience different style of Iftar from the real local experience of Ramadhan celebration with authentic Indonesian cuisine and a traditional market atmosphere at Batavia Night Market, culinary delights from many countries around the world at La Brasserie, and mouth-watering Middle Eastern Buffet Spread at Al Nafoura.
Le Méridien Jakarta provided an Iftar destination for the right moment with the right choice.
Book your ramadan Iftar with friends, family, or colleague at Le Méridien Jakarta in just a click away.
Experience an altogether new dimension and cultural aspects of Jakarta during the holy month of Ramadhan at the BATAVIA NIGHT MARKET. The 1st floor function rooms of Puri Asri are transformed into a vibrant food festival filled with an endless array of Indonesian delicious cuisine to celebrate Ramadhan.
Freshly made local food, plenty of jajanan pasar & other finger foods to mix and match, as well as an astonishing array of food stalls await in a unique traditional market atmosphere, making the Batavia Night Market the perfect place to fill empty bellies with a day's worth of feasting.
Enjoy the festive fun and flavors of the Batavia Night Market. A special celebration with a local iftar buffet like none other.
Gather with family, friends and colleagues during the Holy Month of Ramadhan over a vibrant spread of extravagant Iftar at La Brasserie Restaurant.
This year's Ramadhan buffet will feature an exquisite spread of culinary delights from many countries around the world. Enjoy exotic dishes such as aromatic Middle Eastern and Indonesian spiced rice with chicken, roasted marinated lamb leg with black tamarind and oxtail soup which are sure to satisfy even the most demanding of palates while enjoying the soft melodies from the live band.
End the journey with the most sumptuous and delicious selection of desserts in the city including the signature Mille-feuille & the Baskin-Robbins ice cream.
Al Nafoura will be delighting the tastebuds with a carefully crafted selection of mouth-watering Middle Eastern Buffet Spread.
The culinary team will entertain through interactive live stations serving juicy Shawarmas, tender grilled meats, fresh seafood, and other authentic Arabic delectable offerings; Haruf Ouzi, Hot and Cold Mezzeh.
Choose from an array of sweets from the Sweet Station that features mainly Middle Eastern delicacies, Turkish Ice Cream, the famous Umm Ali, Baklava and plenty of your favorite tasty desserts.
The unique Ramadhan decorations, entertainment of the talented Oud player and the outdoor restaurant terrace will add even more magic to lovely evenings.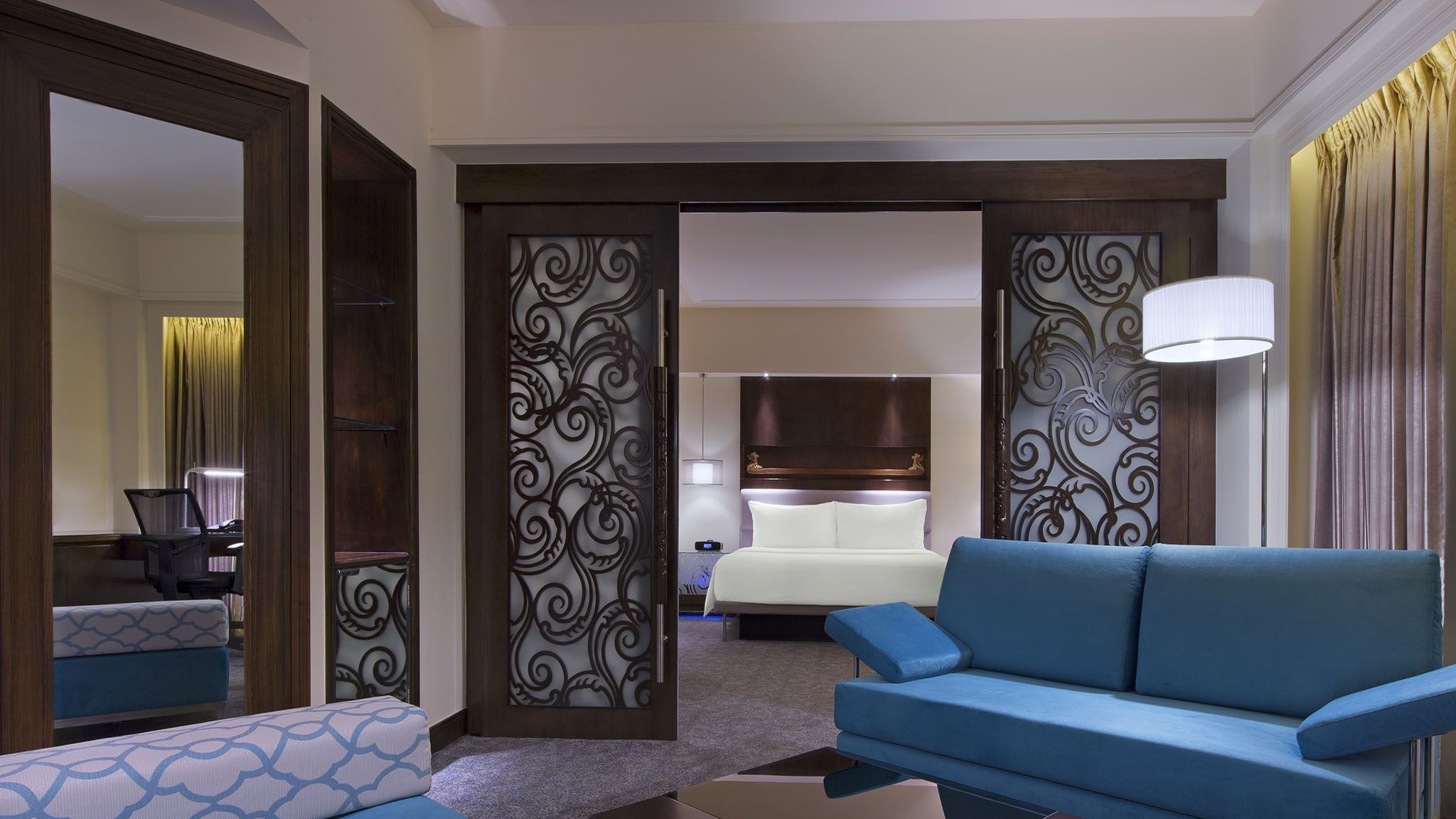 ---
Ramadhan Room Package with exclusive offer
Book Enchanting Ramadhan and receive:
Daily breakfast/sahur for 2 persons.
Add additional IDR 250,000 nett to get Iftar buffet at Batavia Night Market for 2 persons (available during Ramadhan period only)
Rate start form IDR 1,350,000 ++ per room per night
Terms & Conditions
© 2018 Marriott International, Inc.