Follow Our New Executive Chef Desmond Carneiro on a gastronomical adventure along the ancient Silk Road spice route.
Chef Desmond will take you on an exclusive food tour at our culinary destinations, from La Brasserie All Day Dining, Al Nafoura Middle Eastern Restaurant, Rumah Kudus Penthouse to La Boutique Gourmande, and get you to indulge the cuisines of ancient trade ports.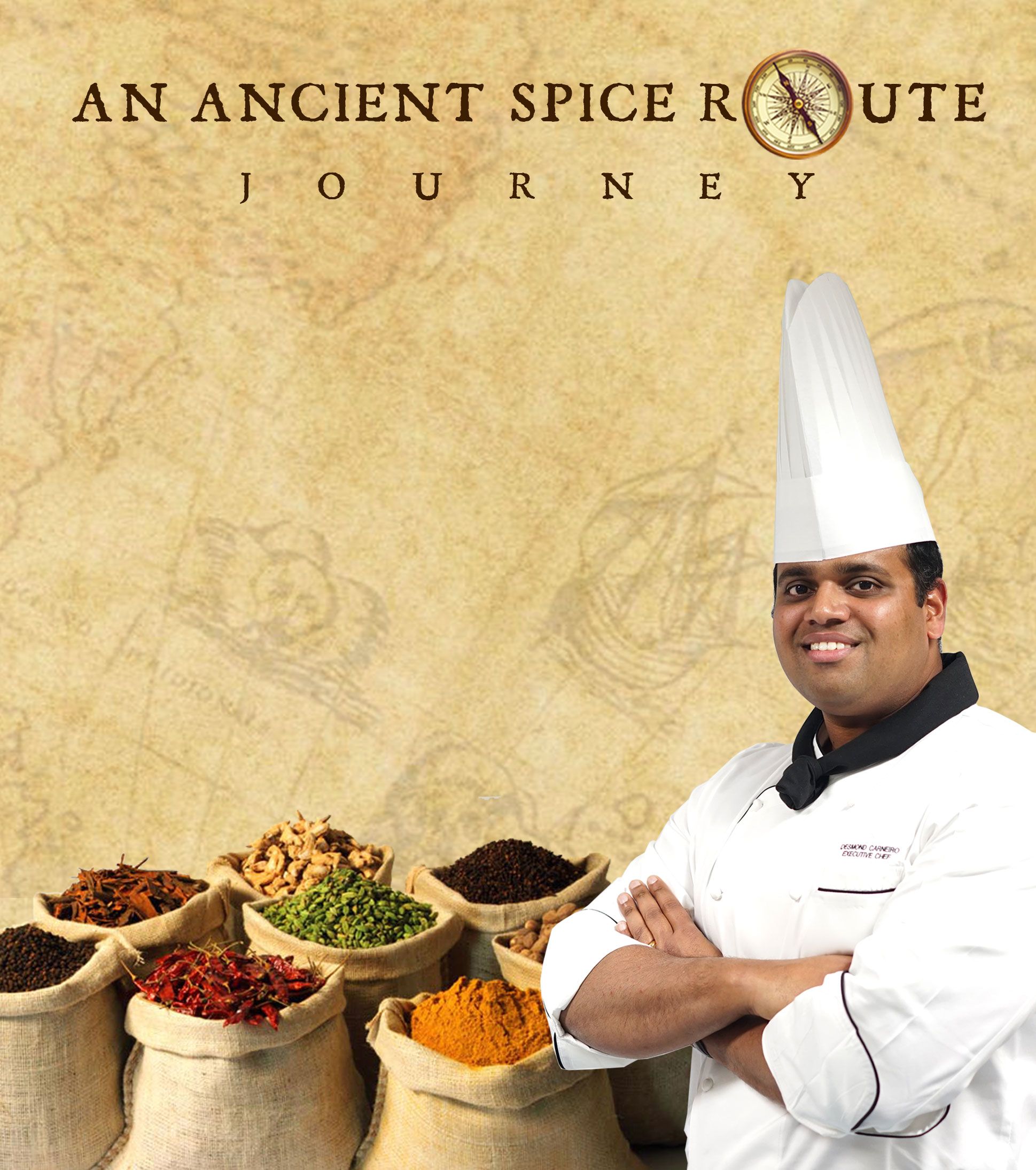 Thursday, 30 November 2017
18:30 hrs - 21:00 hrs | Registration starts at 18:00 hrs
IDR 399,000 ++ per person including non-alcoholic beverages
IDR 588,000 ++ per person including alcoholic beverages
For more information and reservations,
please call +62 21 251 31 31
email dining.jakarta@lemeridien.com
Advance reservations is required.
Term and conditions :
Must be 21 years of age or older to receive alcohol offer, non alcoholic beverages may be substituted on request.
Hotel follows responsible beverage service principles and reserves the right at any time to deny service of alcohol to patrons.